Tell Nigerians if you have power handover pact with Tinubu- Ohanaeze Youths tell Buhari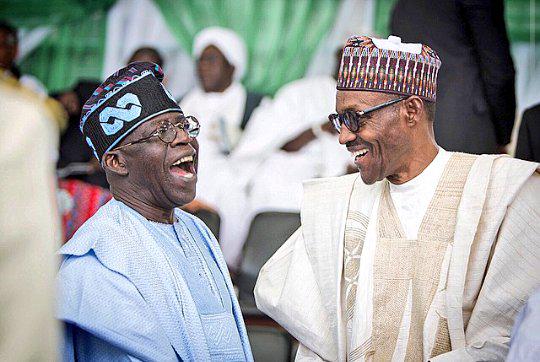 Ahead of 2019, Ohanaeze Ndigbo Youths have tasked President Muhammadu Buhari to break his silence and tell Nigerians if he has a power hand-over accord with the National leader of the ruling APC, Asiwaju Bola Tinubu.
Ohannaeze youths said their position was prompted by the revelation by the Senate President, Dr. Bukola Saraki that Tinubu was rooting his support for Buhari because he would hand over to him in 2023 if he wins the 2019 election.
In a statement by the acting their acting National leader, Dr. Kingsley Dozie and the Deputy Publicity Secretary, Mr. Okey Nwachukwu, Ohanaeze youths urged "President Buhari to come out clean and explain to Nigerians his unpatriotic hidden pact with Senator Bola Ahmed Tinubu concerning the 2023 Presidential election".
According to them, this explanation was pertinent ahead of "asking for any votes from the Igbo extraction in the run up to 2019 general election".
Ohanaeze youths said they "are not taking the revelations of the Senate President Dr. Bukola Saraki without due consideration on the interest and place of Ndigbo in Nigeria", and gave Buhari "between now and 1st of September 2018, to make public his pact with Senator Bola Ahmed Tinubu or Igbo youths will declare the All Progressive Congress an anti Igbo party and enemies of Ndigbo and Nigerians at large".
"If the duo Senator Bola Tinubu and President Buhari are actually sensitive to the plights of Ndigbo, they will not be silent at such a provocative and dangerous ploy to throw away equity and deny Ndigbo of their turn to pilot the affairs of this nation come 2023 after all our tolerance in the midst of continued provocations.
"More so, if the APC leaders actually believe in one cohesive, indivisible and indissoluble Nigeria, they will not be contemplating returning power to the Yoruba at the expense of Ndigbo taking into account all the sacrifices Ndigbo have made to keep Nigerian unity unbroken.
"For the records, Igbo youths will not support any presidential candidate that toils with the unity of Nigeria by deliberately failing to restructure this country as demanded by majority of Nigerians which is the only hope of rescuing this country from its pitiable condition", the statement said.