Nigeria, Egypt, Ivory Coast play catch up in AFCON qualifiers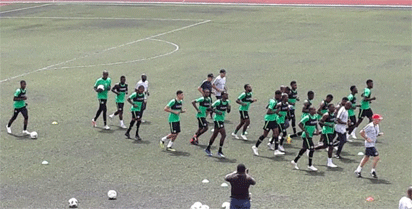 Former champions Egypt, the Ivory Coast, Morocco, Nigeria and Zambia are among teams needing to catch up after losses when 2019 Africa Cup of Nations qualifying resumes today.
t will be easier for some than others during Match Day 2 with home advantage almost guaranteeing Egypt and Morocco maximum points. Egypt will host Niger, while Morocco will play Malawi.
Nigeria, too, should collect maximum points without undue difficulty away to Seychelles, one of the weakest African national teams.
It could be tougher for the Ivorians and Zambians, though, to collect their first points as Rwanda and Namibia respectively can be stubborn hosts.
A war of words over image rights and security between Egypt and Liverpool star Mohamed Salah and the national association has overshadowed the clash with Niger in Alexandria.
Salah and the national football body are contracted to different mobile phone companies and the striker also complained about sleepless nights because fans got access to hotels.
 After an away loss to Tunisia, Egypt must win under new Mexican coach Javier Aguirre to get back into contention and put a three-defeat 2018 World Cup campaign behind them.
Ivory Coast's new coach Ibrahim Kamara must have wished for a gentler introduction to one of the most demanding coaching posts in Africa than facing Rwanda away after a shock home loss to Guinea.
Kamara, a surprise choice with many Ivorians anticipating a 'big name', must do without Crystal Palace flier Wilfried Zaha, an absentee for undisclosed "personal reasons".
Rwanda will also have a new coach with local Vincent Mashami succeeding German Antoine Hey, who quit after a first-round exit from the 2018 African Nations Championship last January. NAN