Three people have been confirmed dead after gunmen struck in an early Sunday morning raid on Kikon Village of Numan Local Government Area in Adamawa State.
The attackers suspected to be herdsmen rode into the village on motorbikes setting houses and food barns on fire. They also reportedly carted away cattle belonging to the farmers.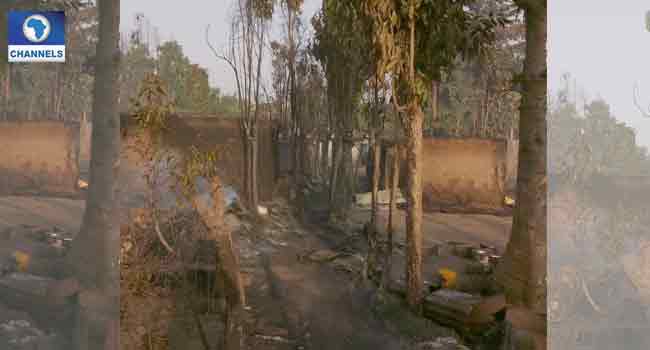 Eyewitnesses said that the invaders stormed the village at about 2:00 a.m. while the villagers were still sleeping, leaving them scampering into the bush for safety.
This attack is the latest, following raids by herdsmen on Mbang and Baga villages of Numan Local Government Area in the last two weeks.
Herdsmen have also recently launched deadly attacks on farming communities in Benue state in the North Central, killing several people.channelstv